139
Orange County
Online Divorce Service
100% Service Satisfaction Guaranteed
How It Works
To file for divorce without fuss and stress, follow 3 easy steps.
Complete the Online Survey
Provide us with the necessary information regarding your marriage and divorce simply by answering the questions.
Check completed forms
Receive completed forms backed by our 100% satisfaction guarantee and a step-by-step guide with further instructions.
File Papers with the Court
Submit your divorce forms to the court in any convenient way available to you. Notify your spouse about the divorce.
Valid Grounds for Divorce in Orange County
According to statistics, Orange County has the highest divorce rate at 73%, while the national rate is about 50%.
To file a divorce petition, the spouses must have grounds established by Family Law. The most common reason for marriage dissolution in Orange County is irreconcilable differences. That is when conditions develop such that the spouses can no longer be together. It is a perfectly suitable reason for an uncontested divorce. California is a no-fault state, so the plaintiff (the spouse who filed for divorce) does not need to prove the defendant's "guilt" to obtain a divorce.
Another reason for marriage dissolution is the incurable insanity of one of the spouses. In order to grant a divorce, this ground must be confirmed by an appropriate medical expert.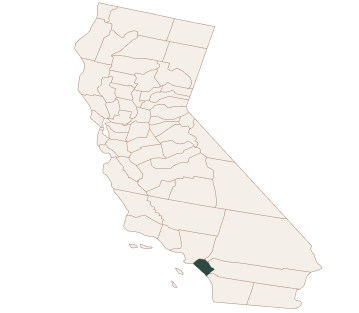 Orange
County
We have been featured in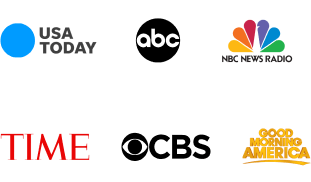 Why OrangeCountyDivorceOnline Is Your Best Option
OrangeCountyDivorceOnline.com provides you with simple tools to prepare your divorce papers fast and affordably. Our services in Orange County cost only $139 and include completed divorce forms, detailed step-by-step filing instructions, and responsive customer support. Besides saving you time and money, OrangeCountyDivorceOnline.com enables you to work on your paperwork from the comfort of your home at your own pace. Here are the ways OrangeCountyDivorceOnline.com can help:
Satisfaction Guarantee
We stand by the quality of our services
Filing Guide
A detailed guide on filing with the court without an attorney
Easy Editing
Checking answers and correcting mistakes at any convenient time
Required Forms
A complete package of papers for your case
Fast Delivery
Ready-made legal forms within 2 business days in your mailbox
Cost Effective
Saving money and time on meetings with a lawyer
Affordable Process
Forms preparation without leaving home
Customer Care
Professional customer support
Get completed divorce forms in just two business days, ready to sign and file with the court!
Start Now
Benefits of Our Service
At Orange County Divorce Online we:
100%
satisfaction guarantee

What Clients Say About Us

"I started my divorce on my own by downloading the blank forms and filling them out, but the court rejected them. Then I decided to use the services of Orangecountydivorceonline.com. I provided all the information about my marriage and got great divorce papers. The court accepted them immediately and I did not have any problems with my case."


"If you are looking for a low-cost divorce, Orangecountydivorceonline.com is what you need. I used this website and got quality divorce papers filled out for just $. That's like 10 times cheaper than a lawyer!"


"I had a positive experience with Orangecountydivorceonline.com because everything was so easy and clear. Understandable questions, transparent process, and no extra payments. Besides, I saved a lot of money by not paying an attorney, which is so nice!"


"I didn't think it would be easy to get a divorce. Then I registered on the Orangecountydivorceonline.com, answered all the questions, and got my ready-made forms along with filing instructions a couple of days later. It was easy! The whole divorce cost me less than $800 (Orangecountydivorceonline.com services + divorce filing fees). It's amazing and way less than the lawyer wanted. Thanks!"


"Thank you, Orangecountydivorceonline.com for the great service. It took me about 40 minutes to answer all the questions, and I already received my ready-made forms. I followed your instructions and filed for divorce with ease. Now I recommend you to all my friends."


"Orangecountydivorceonline.com is a top-notch service. They generated awesome divorce papers for me and gave me instructions for filing for divorce. I was so happy when the Justice Center immediately accepted my forms. I definitely recommend this website."
Orange County Courts Addresses
All Family Law documents related to Dissolution (Divorce)/ Legal Separation/ Nullity (Annulment) must be filed at the Lamoreaux Justice Center ONLY, at the following address:
Lamoreaux Justice

341 The City Drive South,
Orange, CA 92868

Phone: (657)-622-6878

Working Hours: 8AM-4PM

North Justice

1275 North Berkeley Avenue,
Fullerton, CA 92832-1258

Phone: (657) 622-5600

Civil Complex

751 West Santa Ana Blvd.,
Santa Ana, CA 92701

Phone: (657) 622-6878

West Justice

8141 13Th Street,
Westminster, CA 92683-4593

Phone: (657) 622-6878
Harbor Justice

4601 Jamboree Road,
Newport Beach, CA 92660-2595

Phone: (657) 622-5400

Superior Court Service

27573 Puerta Real,
Mission Viejo, CA 92691

Phone: (657) 622-8457

Central Justice

700 Civic Center Drive West,
Santa Ana, CA 92701

Phone: (657) 622-6878